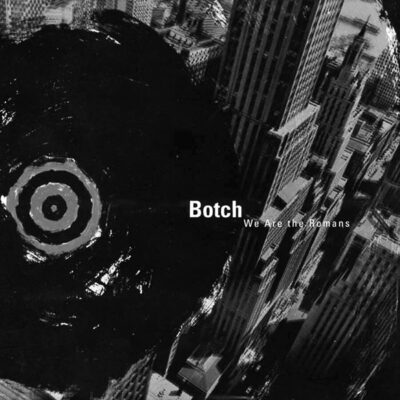 A1: TO OUR FRIENDS IN THE GREAT WHITE NORTH (5:10); A2:
MONDRIAN WAS A LIAR (2:41); A3: TRANSITIONS FROM PERSONA TO OBJECT (6:04); A4: SWIMMING THE CHANNEL VS. DRIVING THE CHUNNEL (4:31); A5: C. THOMAS HOWELL AS THE "SOUL MAN" (4:44); A6: SAINT MATTHEW RETURNS TO THE WOMB (3:05).
B1: FREQUENCY ASS BANDIT (4:27); B2: I WANNA BE A SEX SYMBOL ON MY OWN TERMS (3:35); B3: MAN THE RAMPARTS (9:58); B4: UNTITLED (7:11).
CATEGORY: HARDCORE | DURATION: 52 MINUTES
Hardcore moves ever closer to holocaustal-critical mass with Botch's We Are The Romans, which expands upon the work done by Cave In to bring finality through definitive expression. Sharing both experimental audacity and absurdist song titles with other notable precursors, Botch show that apocalypse-age hardcore is more than equal to non-rock forms when it comes to soundtracking the end of days. A Hydra Head release.
THIS BOOK IS DEDICATED TO THE MEMORY OF ROBERT YOUNG (1964-2014)
"ÆTERNUM VORTICE LACRIMARUM SOMNIAT"