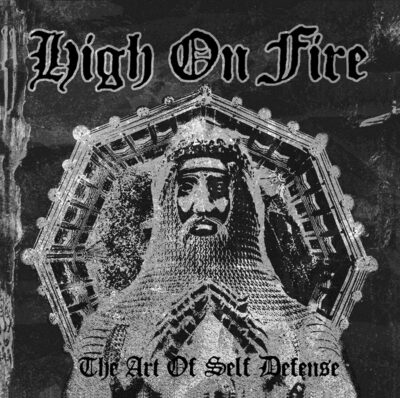 A1: BAGHDAD (5:15); A2: 10,000 YEARS (7:53); A3: BLOOD FROM ZION (4:55).
B1: LAST (6:36); B2: FIREFACE (8:35); B3: MASTER OF FISTS (10:03).
CATEGORY: HEAVY ROCK | DURATION: 44 MINUTES
As a direct sequel to Sleep, High On Fire were bound to deliver a summary form of riff-twisting heavy rock moving from psychotropic to pure acid mayhem looping back into a crucible of metallic monstrosity. High On Fire's first album The Art Of Self-Defense and especially its spectacular 10-minute finale "Master Of Fists"  was a fitting way to close out three decades of heavy rock; nothing beyond was either necessary or feasible.
THIS BOOK IS DEDICATED TO THE MEMORY OF ROBERT YOUNG (1964-2014)
"ÆTERNUM VORTICE LACRIMARUM SOMNIAT"