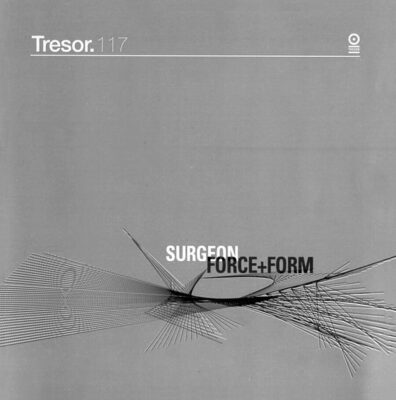 A1: REMNANTS OF WHAT ONCE WAS (9:52); A2: BLACK JACKAL THROWBACKS (11:46).
B1: RETURNING TO THE PURITY OF CURRENT (8:22); B2: AT THE HEART OF IT ALL (10:43).
CATEGORY: TECHNO | DURATION: 41 MINUTES
The final essential electronic album of the 1990s comprises four extended tracks of experimental techno from Surgeon. Reputedly an admirer of industrial music of the kind once purveyed by Throbbing Gristle and offshoots like Coil, Surgeon brings those influences to bear in a way that adds dimensional depth to these exhilarating expressions of techno as the prime transmuter of sound into dark energy.
THIS BOOK IS DEDICATED TO THE MEMORY OF ROBERT YOUNG (1964-2014)
"ÆTERNUM VORTICE LACRIMARUM SOMNIAT"