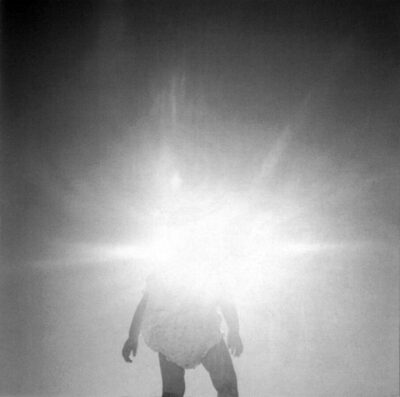 A1: UNTITLED (Circle) (13:42); A2: UNTITLED (Star) (5:22); A3: UNTITLED (Heart) (6:51); A4: UNTITLED (Spiral) (6:33).
B1: UNTITLED (Tilde) (6:19); B2: UNTITLED (Two Circles) (7:21); B3:
UNTITLED (Arrow Up) (6:26); B4: UNTITLED (Omega) (7:36); B5: UNTITLED (Zutto) (7:31).
CATEGORY: EXPERIMENTAL | DURATION: 68 MINUTES
Starting out as cartoon noise-punk in 1986, by 1999 Osaka band Boredoms had evolved into a new psychedelic sun-tribe whose Vision Creation Newsun presents the last celebratory outburst for a dying planet. As Earth is slowly crushed both by those below who still huddle in churches and gibber at filthy idols while burning coal to heat their fecal gruel, and by virtual superhighways above puking the brainless babel of interconnected death-cults of the soul, Boredoms inform us that music is the only salvation. Take Vision Creation Newsun and remember that the world was once beautiful.
THIS BOOK IS DEDICATED TO THE MEMORY OF ROBERT YOUNG (1964-2014)
"ÆTERNUM VORTICE LACRIMARUM SOMNIAT"