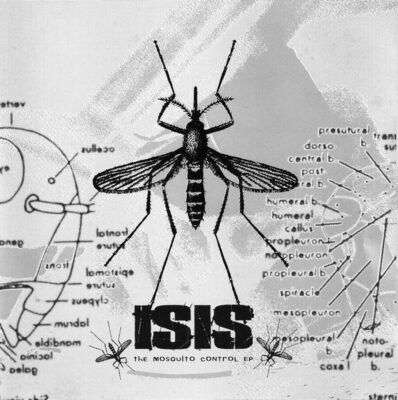 A1: POISON EGGS (6:42); A2: LIFE UNDER THE SWATTER (5:50).
B1: HIVE DESTRUCTION (4:10); B2: RELOCATION SWARM (11:43).
CATEGORY: HARDCORE ROCK | DURATION: 29 MINUTES
A metal spectre resurrected as conceptual hardcore rock for fans of experimental non-rock. Correctly identifying the human race as an insectile plague swarming in meaningless circles under the compulsion of biological imperatives beyond its comprehension, Isis present This Is Mosquito Control as the sonic blueprint for an extermination-in-progress. This is how metal-haunted music ends the decade, collapsing under its own weight with barbaric screams and spasms of super-heavy electric noise.
THIS BOOK IS DEDICATED TO THE MEMORY OF ROBERT YOUNG (1964-2014)
"ÆTERNUM VORTICE LACRIMARUM SOMNIAT"