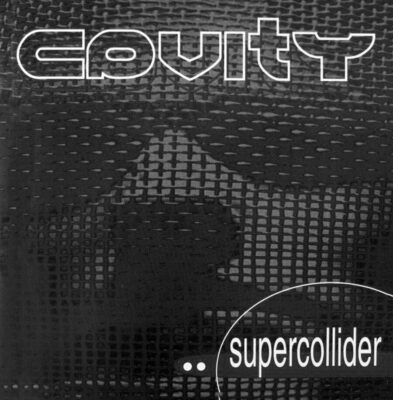 A1: SUPERCOLLIDER (6:37); A2: SET IN CINDERS (1:59); A3: TAINT AND ABANDON (2:30); A4: INSIDE MY SPINE (2:22); A5: THRESHOLD (0:38); A6: BLACK SNAKE (2:41).
B1: DAMAGED IV (3:13); B2: HOW MUCH LOST (6:29); B3: LAST OF THE FINAL GOODBYES (4:51); B4: ALMOST BLUE (5:15).
CATEGORY: HARDCORE ROCK | DURATION: 37 MINUTES
Suggesting amplified electric music as ritual exorcism, Cavity's Supercollider collates the remnants of heavy hardcore rock into a fractal discharge from amidst the apocalyptic ruins. As such, Supercollider remains both a summary work of what came before, and a doom-laden reminder that nothing lay ahead but the void.
THIS BOOK IS DEDICATED TO THE MEMORY OF ROBERT YOUNG (1964-2014)
"ÆTERNUM VORTICE LACRIMARUM SOMNIAT"