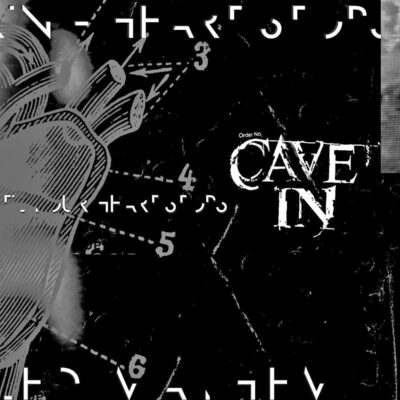 A1: MORAL ECLIPSE (2:05); A2: TERMINAL DEITY (3:13); A3:
JUGGERNAUT (5:35); A4: THE END OF OUR ROPE IS A NOOSE (8:09); A5: SEGUE 1 (1:17); A6: UNTIL YOUR HEART STOPS ~ SEGUE 2 (8:08).
B1: HALO OF FLIES (5:00); B2: BOTTOM FEEDER ~ SEGUE 3 (2:52); B3: EBOLA (4:21); B4: CONTROLLED MAYHEM THEN ERUPTS (13:57).
CATEGORY: HARDCORE | DURATION: 55 MINUTES
Hardcore approaching its maximal metal-plated intensity as the apocalypse invades cognition. With Until Your Heart Stops, Cave In showed how hardcore in its last convulsions could and would incorporate themes of metal, grindcore, "math-rock" and even abstracted prog-rock in a stirring experimental meltdown. A Hydra Head release.
THIS BOOK IS DEDICATED TO THE MEMORY OF ROBERT YOUNG (1964-2014)
"ÆTERNUM VORTICE LACRIMARUM SOMNIAT"