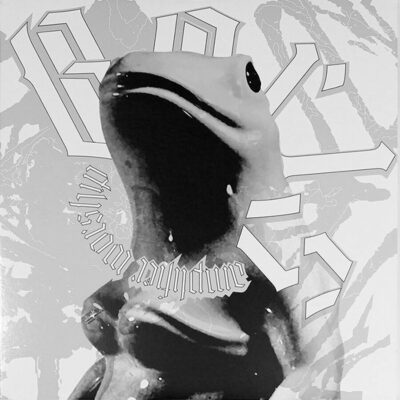 A1: HUGE (9:15); A2: GANBOU-KI (15:44); A3: HAMA (7:31).
B1: KURUIMIZU (14:27); B2: VOMITSELF (16:57).
CATEGORY: PSYCH-METAL | DURATION: 64 MINUTES
Only cats from Japan could present drone metal in its ultimate rock-influenced psychedelic form, including vocal contributions harshly steeped in doom. Amplifier Worship, the second album by Boris, uses a segmented approach to refine the essentials of their first into five pieces, each with the effect of a black mass on acid. Amplifier Worship is the alchemical amalgam of all strains of heavy music, taken to its cumulative and care-free extreme.
THIS BOOK IS DEDICATED TO THE MEMORY OF ROBERT YOUNG (1964-2014)
"ÆTERNUM VORTICE LACRIMARUM SOMNIAT"