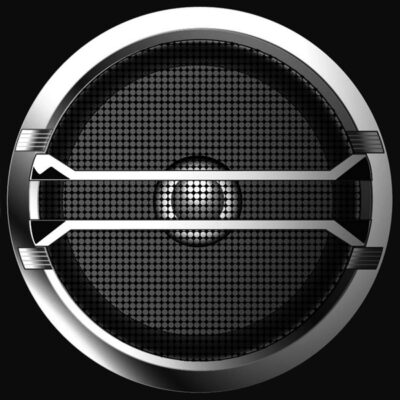 MONDO GENERATOR / QUEENS OF THE STONE AGE
A1: 13th FLOOR (3:15); A2: SIMPLE EXPLODING MAN (11.31).
B1: 18 A.D. (3:18); B2: REGULAR JOHN (4:35); B3: WALKIN' ON THE SIDEWALKS (5:03); B4: HOW TO HANDLE A ROPE (3:31); B5: MEXICOLA (4:54); B6: GIVE THE MULE WHAT HE WANTS (3:10); B7: YOU CAN'T QUIT ME BABY (6:34).
CATEGORY: HEAVY ROCK | DURATION: 46 MINUTES
A 9-track compilation of heavy rock music recorded by former members of Kyuss. In 1997 one-time Kyuss bass-player Nick Oliveri recorded a cache of tracks with various collaborators, including former Kyuss front-man Josh Homme, later released under the name Mondo Generator. 13th Floor includes two of those tracks (A1 and A2), which display a raucous desert-punk sound not far removed from either Kyuss or Queens Of The Stone Age, the new band which would include both Homme and later Oliveri. Homme appears on both tracks. Track B1 is the first to be released (in 1997) by Queens Of The Stone Age, while tracks B2-B7 are from the band's self-titled debut album, recorded in 1998. In a world by then almost devoid of true rock and roll bands, Queens Of The Stone Age were one of the last flames flickering in the fast-engulfing darkness, at least trying to find a new form which might credibly prolong rock's last gasps until the imminent 21st century.
THIS BOOK IS DEDICATED TO THE MEMORY OF ROBERT YOUNG (1964-2014)
"ÆTERNUM VORTICE LACRIMARUM SOMNIAT"