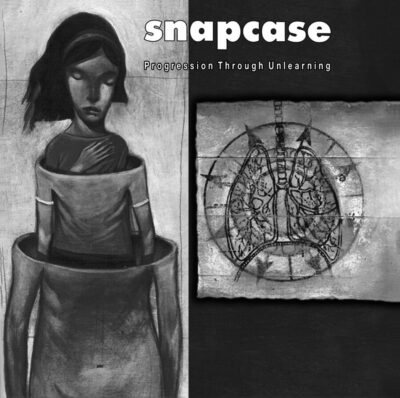 PROGRESSION THROUGH UNLEARNING
A1: CABOOSE (2:33); A2: GUILTY BY IGNORANCE (2:37); A3:
HARRISON BERGERON (3:07); A4: PRICELESS (2:48); A5: ZOMBIE
PRESCRIPTION (3:22).
B1: KILLING YOURSELF TO LIVE (3:26); B2: SHE SUFFOCATES (2:57); B3: WEAK TYRANT (2:57); B4: VENT (3:27); B5: BREAKING AND REACHING (4:22).
CATEGORY: HARDCORE | DURATION: 32 MINUTES
The final rise and peak of hardcore begins here, on Snapcase's Progression Through Unlearning. The period from this point to late 1999 would see several bands hammer the notion of hardcore into something so compacted that an irretrievable explosion was inevitable, and Snapcase set the tone with this debut album of demonic intensity and intent.
THIS BOOK IS DEDICATED TO THE MEMORY OF ROBERT YOUNG (1964-2014)
"ÆTERNUM VORTICE LACRIMARUM SOMNIAT"