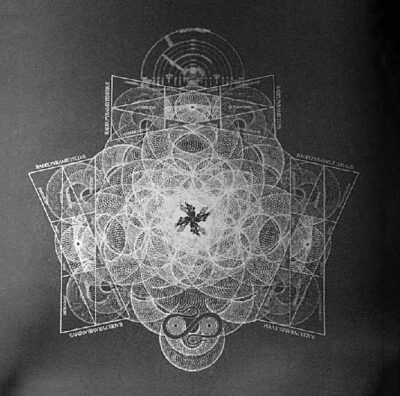 A1: WARNING SIGNS (8:22); A2: STILLBORN (11:57); A3: HISTORY OF HELL (CRIPPLED LUCIFER) (6:02).
B2: COMMUNION (9:23); B2: RIFT.CANYON.DREAMS (13:03).
CATEGORY: DOOM METAL | DURATION: 49 MINUTES
The epic end-point for doom metal, Burning Witch's second and final album Rift. Canyon. Dreams stands as the apex of all possible outcomes for Black Sabbath-derived music. Long passages of minimal percussion and droning voltage presage guitarist O'Malley's next project Sunn O))), a band whose megalithic occult sound rituals were the only possible progression from here. This definitive 5-song version of Rift. Canyon. Dreams was released in Japan by Daymare Recordings.
THIS BOOK IS DEDICATED TO THE MEMORY OF ROBERT YOUNG (1964-2014)
"ÆTERNUM VORTICE LACRIMARUM SOMNIAT"