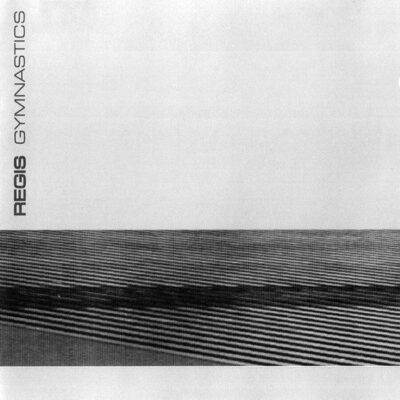 A1: WE SAID NO (4:44); A2: KEEP PLANNING (4:23).
B1: CARELESS PEDESTRIAN (4:28); B2: TRANSLATION (4:17).
C: SAND (5:53).
D1: THE BLACK FREIGHTER (5:05); D2: COLD WATER (4:01).
CATEGORY: TECHNO | DURATION: 32 MINUTES
Released as a double 12-inch single, Gymnastics delivers non-stop iron-fist industrial techno as bracing upon release as "Voodoo Ray" was some years earlier, and equally crucial in establishing the lineage of classic UK electronic club-derived music. In Gymnastics, Regis has provided this body of work with its penultimate essential recording.
THIS BOOK IS DEDICATED TO THE MEMORY OF ROBERT YOUNG (1964-2014)
"ÆTERNUM VORTICE LACRIMARUM SOMNIAT"