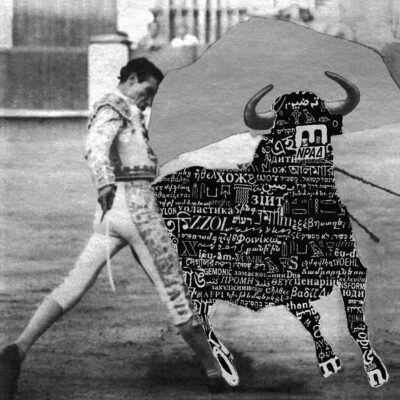 LONG HAIR IN THREE STAGES
A1: HEY KING (3:36); A2: LETTER TO ZZ TOP (3:07); A3: HOME-MADESTUFF (3:36); A4: MAGIC JOB (2:40); A5: THE STATE IS BAD (4:40).
B1: APLOMADO (1:55); B2: YOU KNOW WHAT… WILL GET YOU YOU KNOW WHERE (3:07); B3: WHEN A MAN SAYS OW (2:42); B4: NORTHWAD (3:38); B5: LADY TO BING (2:24)
CATEGORY: EXPERIMENTAL ROCK | DURATION: 32 MINUTES
The terminus of a line stretching back through Sonic Youth and No Wave to Beefheart's Magic Band, U.S. Maple's Long Hair In Three Stages presents the third face of experimental rock and pop from 1995. Not so much non-rock as an evisceration and sardonic reconstruction of the most extreme underground rock tropes, Long Hair In Three Stages also joins those very few works of the recycling age with the power to truly entertain.
THIS BOOK IS DEDICATED TO THE MEMORY OF ROBERT YOUNG (1964-2014)
"ÆTERNUM VORTICE LACRIMARUM SOMNIAT"