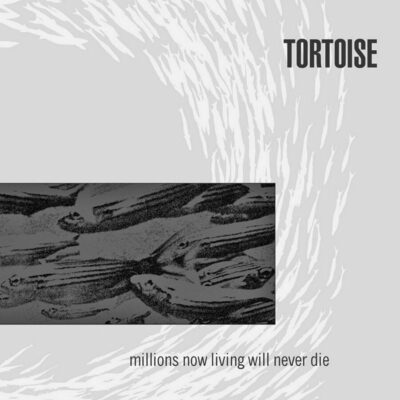 MILLIONS NOW LIVING WILL NEVER DIE
A1: DJED (20:53).
B1: GLASS MUSEUM (5:23); B2: A SURVEY (2:51); B3: THE TAUT AND TAME (4:59); B4: DEAR GRANDMA AND GRANDPA (2:58); B5: ALONG THE BANKS OF RIVERS (5:52).
CATEGORY: EXPERIMENTAL POP | DURATION: 43 MINUTES
More experimental non-vocal non-rock music for the recycling era, this time from Tortoise whose second album Millions Now Living Will Never Die presents a detached appraisal of ambient pop as a style-neutral mechanism devised to invoke ghosts of Neu, Weather Report and numerous other icons without whom Tortoise could not exist. Brilliantly executed, Millions Now Living Will Never Die confirms that the trajectory of valid popular music will end in three ways: non-rock, hardcore holocaust, and those who can find a credible gap in between.
THIS BOOK IS DEDICATED TO THE MEMORY OF ROBERT YOUNG (1964-2014)
"ÆTERNUM VORTICE LACRIMARUM SOMNIAT"