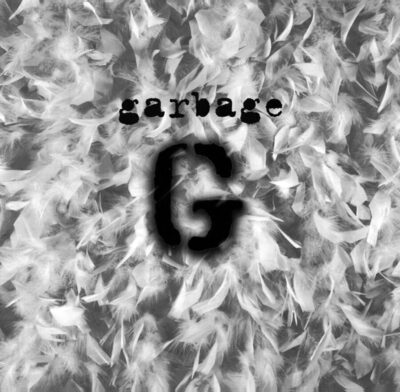 A1: SUPERVIXEN (3:56); A2: QUEER (4:37); A3: ONLY HAPPY WHEN IT RAINS (3:56); A4: AS HEAVEN IS WIDE (4:44); A5: VOW (4:30).
B1: STUPID GIRL (4:19); B2: DOG NEW TRICKS (3:57); B3: SUBHUMAN (4:37); B4: TRIP MY WIRE (4:29); B5: #1 CRUSH (4:52).
CATEGORY: POP-ROCK | DURATION: 44 MINUTES
Garbage was a studio project initiated in 1994 by American producer Butch Vig and fronted by Scottish vocalist Shirley Manson. Using remix techniques and evidently inspired by a range of British artists from Curve to Tricky, Garbage created an innovative fusion of synthetic guitar rock and dance-beat electronics with extensive layering of loops, samples and ambient noise, given a darker edge by lyrics which often dealt with psychological damage or perversity, and above all expressed by a towering pop sensibility. Spawning a host of global hit singles such as "Stupid Girl" (founded on a Clash loop), Garbage was a phenomenal, and final, mega-burst of modernist Anglo-American pop. This 10-track version of Garbage is edited down from Garbage (Super Deluxe Edition, 2015).
THIS BOOK IS DEDICATED TO THE MEMORY OF ROBERT YOUNG (1964-2014)
"ÆTERNUM VORTICE LACRIMARUM SOMNIAT"