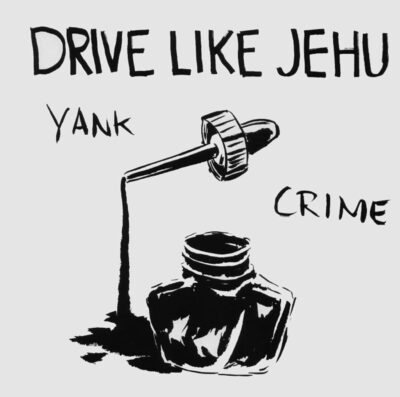 A1: HERE COME THE ROME PLOWS (5:45); A2: DO YOU COMPUTE
(7:13); A3: LUAU (9:28).
B1: SUPER UNISON (7:25); B2: GOLDEN BROWN (3:15); B3: SINEWS (9:13).
CATEGORY: HARDCORE ROCK | DURATION: 43 MINUTES
The culmination of a type of hardcore-inspired music which relates back to bands like Fugazi and Rites Of Spring, Drive Like Jehu's second and final album Yank Crime takes that sound to its ultimate level, delivered with a trance-like intensity. Combining a raw tortured vocal style with complex but unrelentingly violent and venomous guitar-driven mania, Yank Crime is an orgy of experimental ghost-punk at the extremes.
THIS BOOK IS DEDICATED TO THE MEMORY OF ROBERT YOUNG (1964-2014)
"ÆTERNUM VORTICE LACRIMARUM SOMNIAT"