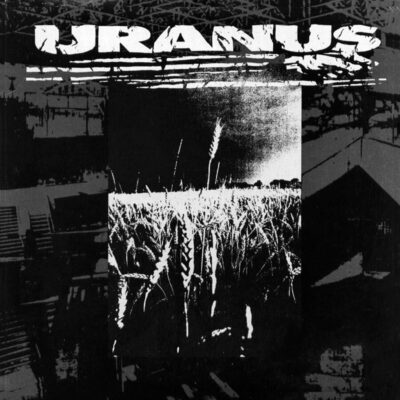 A1: CIRCUMSTANCE (2:09); A2: FACE VALUE (2:36); A3: PANACEA (4:48).
B1: PEDESTAL (3:07); B2: REVOLVE (5:07).
CATEGORY: HARDCORE | DURATION: 19 MINUTES
Canadian band Uranus – also known as Union of Uranus – were one of the leading lights sowing the seeds of a new hardcore music for the fin-de-siècle, a hardcore often informed by post-metal traits such as grinding heavily distorted guitar tones, blast-beats and, especially, harsh or "screamed" vocals. Originally released as a double 7-inch, Disaster By Design asserts the status of Uranus alongside Acme, Rorschach and other early cartographers of this final hybrid zone.
THIS BOOK IS DEDICATED TO THE MEMORY OF ROBERT YOUNG (1964-2014)
"ÆTERNUM VORTICE LACRIMARUM SOMNIAT"