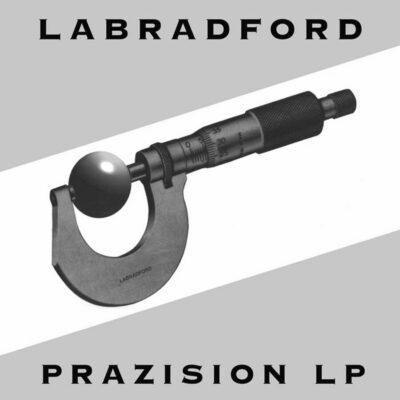 A1: LISTENING IN DEPTH (7:32); A2: ACCELERATING ON A SMOOTHER ROAD (4:13); A3: SPLASH DOWN (6:43).
B1: DISREMEMBERING (3:42); B2: EXPERIENCE THE GATED OSCILLATOR (7:21); B3: SOFT RETURN (3:28).
C1: SLIDING GLASS (6:21); C2: C. OF PEOPLE (4:58); C3: NEW LISTENING (5:06).
D1: GRATITUDE (2:23); D2: SKYWARD WITH MOTION (6:32); D3:
EVERLAST (5:38).
CATEGORY: EXPERIMENTAL | DURATION: 62 MINUTES
A double-LP of non-rock forged from droning, beatless electronic noise generated by analog synthesisers and sparse electric guitar, mixing purely instrumental tracks with those haunted by a distant human voice. Unlike those bands who utilize layered noise or sculpt with abstract noise, Labradford produce a fully integrated sound that evokes a trip through inner space, a soft denucleation of the cosmic eye.
THIS BOOK IS DEDICATED TO THE MEMORY OF ROBERT YOUNG (1964-2014)
"ÆTERNUM VORTICE LACRIMARUM SOMNIAT"