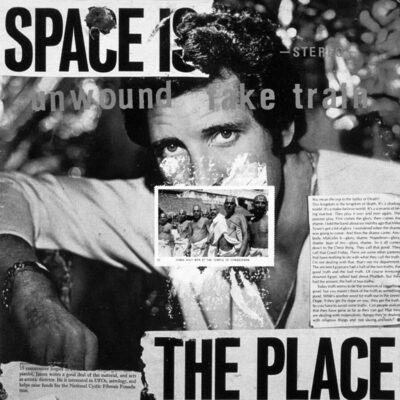 A1: DRAGNALUS (3:29); A2: LUCKY ACID (1:43); A3: NERVOUS
ENERGY (4:50); A4: VALENTINE CARD (3:26); A5: KANTINA (4:44); A6: WERE, ARE AND WAS OR IS (5:48).
B1: HONOUROSIS (4:45); B2: PURE PAIN SUGAR (2:35); B3: GRAVITY SLIPS (1:44); B4: STAR SPANGLED HELL (3:52); B5: RATBITE (2:44); B6: FEELING$ REAL (5:15).
CATEGORY: HARDCORE ROCK | DURATION: 45 MINUTES
With just a passing nod to the dawning age of recycling – Fake Train was packaged in a repurposed and desecrated Tom Jones album cover – Unwound released their first public offering (and second to be recorded). Like Dazzling Killmen and others, Unwound delivered a hardcore-inflected noise-infused all-assailing angst-scarred sound for the post-rock epoch, most cogently expressed by Fake Train. Fake Train joins Face Of Collapse and Rodan's Rusty in a trilogy of essential 1993 recordings for this transient period in rock's ever-decaying evolution.
THIS BOOK IS DEDICATED TO THE MEMORY OF ROBERT YOUNG (1964-2014)
"ÆTERNUM VORTICE LACRIMARUM SOMNIAT"