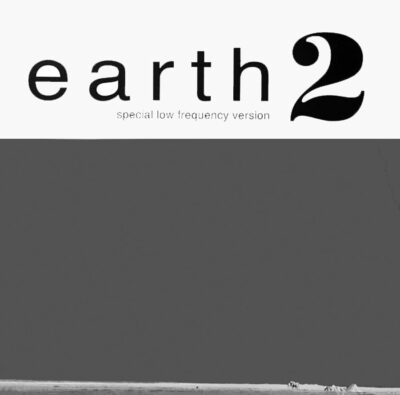 A1: SEVEN ANGELS (15:35); A2: TEETH OF LIONS RULE THE DIVINE (27:04).
B1: LIKE GOLD AND FACETED (30:21).
CATEGORY: DRONE METAL | DURATION: 73 MINUTES
This megalithic 73-minute double album by Earth marks the dawn of a new psychotropic age, reducing metallic riffs to a grinding slow-motion drone and repeating them with minuscule yet subliminally disturbing variations and undertones over extended time periods. The effect is compounded by a monstrously distorted guitar tone, creating a hypnogogic hell-trip of volcanic destruction. Earth 2 is one of the most inspired albums of the 1990s.
THIS BOOK IS DEDICATED TO THE MEMORY OF ROBERT YOUNG (1964-2014)
"ÆTERNUM VORTICE LACRIMARUM SOMNIAT"