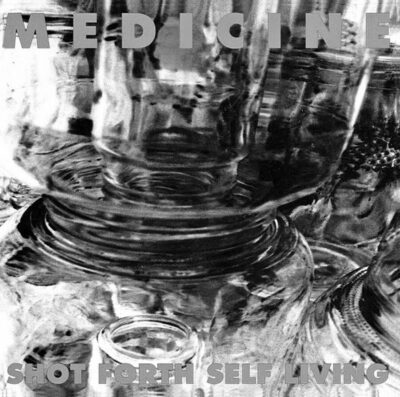 A1: ONE MORE (9:08); A2: ARUCA (4:49); A3: DEFECTIVE (4:10); A4: SHORT HAPPY LIFE (6:39).
B1: 5IVE (3:33); B2: SWEET EXPLOSION (3:15); B3: QUEEN OF TENSION (4:14); B4: MISS DRUGSTORE (5:00); B5: CHRISTMAS SONG (8:33).
CATEGORY: NOISE-POP | DURATION: 49 MINUTES
Unlike the tuneless British bands who floundered in the wake of My Bloody Valentine, Medicine – a Los Angeles-based project led by former Savage Republic instrumentalist Brad Laner – were able to deliver an album of actual songs with their debut recording, Shot Forth Self Living. Driving the psychedelic noise-pop already explored by bands like Mercury Rev to its viable conclusion, Medicine utilise devastating electronic guitar distortion throughout the album, juxtaposing dream melody with nightmare dissonance to
create a beautiful holistic head-trip.
THIS BOOK IS DEDICATED TO THE MEMORY OF ROBERT YOUNG (1964-2014)
"ÆTERNUM VORTICE LACRIMARUM SOMNIAT"