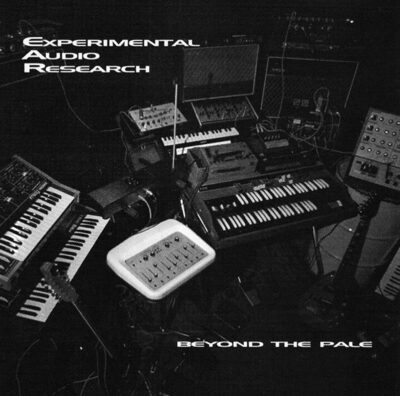 EXPERIMENTAL AUDIO RESEARCH
A1: BEYOND THE PALE (14:55); A2: THE CALM BEFORE (3:48); A3: THE CIRCLE IS BLUE (7:59).
B1: IN THE COLD LIGHT OF DAY (14:01); B2: THE CALM BEYOND (3:40); B3: DUSK (3:55).
CATEGORY: SPACE-DRONE | DURATION: 48 MINUTES
While Spiritualized continued the psych-rock trip begun by Spacemen 3, Peter Kember's Experimental Audio Research was dedicated to expanding upon the more exploratory side of that band, especially in the area of drone electronics and sculptured sound. On Beyond The Pale, E.A.R. use vintage equipment and modern inspiration to create one of the most spectral and hallucinatory electronic albums since Germany's 70s heyday, the inauguration of the space-drone complex as an amniotic voyage through all phases of the visible and invisible world.
THIS BOOK IS DEDICATED TO THE MEMORY OF ROBERT YOUNG (1964-2014)
"ÆTERNUM VORTICE LACRIMARUM SOMNIAT"