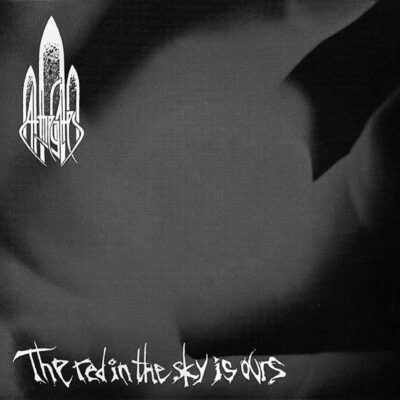 THE RED IN THE SKY IS OURS
A1: THE RED IN THE SKY IS OURS / THE SEASON TO COME (4:41); A2: KINGDOM GONE (4:40); A3: THROUGH GARDENS OF GRIEF (4:02); A4: WITHIN (6:54); A5: WINDOWS (3:53).
B1: CLAWS OF LAUGHTER DEAD (4:02); B2: NEVERWHERE (5:41); B3: THE SCAR (2:00); B4: NIGHT COMES, BLOOD BLACK (5:16); B5: CITY OF SCREAMING STATUES (4:37).
CATEGORY: METAL | DURATION: 46 MINUTES
In the blazing aftermath of Dismember's debut, Swedish metal bands had two choices; to go one step further – many tried, all failed – or to forge something new as the cycle came to its natural close. At The Gates were one of two bands – the other being Dissection – who achieved the latter, specifically on their first album release The Red In The Sky Is Ours. On this lengthy experimental opus, At The Gates explore the world of progressive metal in a way which mixes poetry and violence to create enigmatic eruptions truly bathed in blood-stained light.
THIS BOOK IS DEDICATED TO THE MEMORY OF ROBERT YOUNG (1964-2014)
"ÆTERNUM VORTICE LACRIMARUM SOMNIAT"