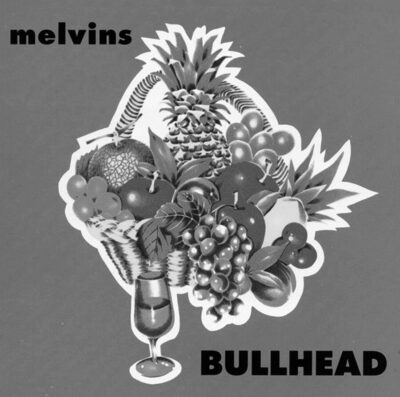 A1: BORIS (8:35); A2: ANACONDA (2:23); A3: LIGATURE (3:49); A4: IT'S SHOVED (2:36).
B1: ZODIAC (4:14); B2: IF I HAD AN EXORCISM (3:07); B3: YOUR
BLESSENED (5:39); B4: COW (4:31).
CATEGORY: HARDCORE ROCK | DURATION: 35 MINUTES
Melvins brought their style of post-hardcore neo-heavy rock to perfection point on Bullhead, where controlled torrents of raw molten guitar noise and feedback create some of the most punishing riff cycles and soundscapes since the reign of Black Sabbath. Expressed through a modernist worldview, this approach cements Melvins as new masters of surreality in a realm where rock's survival now depended on ever-increasing levels of aesthetic ultra-violence.
THIS BOOK IS DEDICATED TO THE MEMORY OF ROBERT YOUNG (1964-2014)
"ÆTERNUM VORTICE LACRIMARUM SOMNIAT"