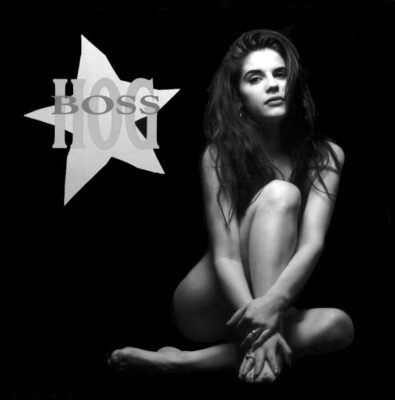 A1: GERARD (2:32); A2: EDDY (3:13); A3: BUG PURR (2:27); A4: RED BULL (3:21); A5: GO WRONG (2:54).
B1: PETE SHORE (3:09); B2: DOMESTIC (3:08); B3: DUCHESS (5:05); B4: POP CATASTROPHE (3:01).
CATEGORY: HARDCORE ROCK | DURATION: 29 MINUTES
Led by Jon Spencer from the noteworthy Pussy Galore, Boss Hog joined a wave of hardcore rock bands  – others include Royal Trux, The Jesus Lizard, Unsane and Helmet – hell-bent on resurrecting rock's rotting corpse for a final trip through the burning cultural graveyard of the early 90s. More rock and roll than most, Boss Hog created Cold Hands as a high-viscosity noise-blues garage manifesto, a sneering dive into the abyss. Engineered by Steve Albini and released by Amphetamine Reptile, two key players in American rock's last stand.
THIS BOOK IS DEDICATED TO THE MEMORY OF ROBERT YOUNG (1964-2014)
"ÆTERNUM VORTICE LACRIMARUM SOMNIAT"