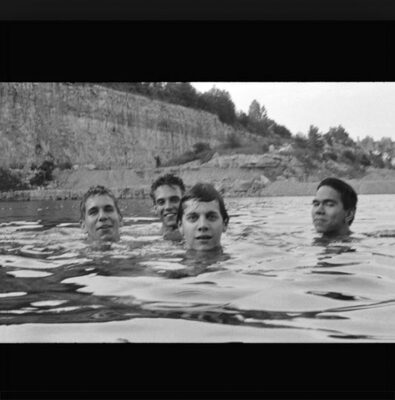 A1: BREADCRUMB TRAIL (5:53); A2: NOSFERATU MAN (5:31); A3: DON, AMAN (6:24).
B1: WASHER (8:46); B2: FOR DINNER… (5:02); B3: GOOD MORNING, CAPTAIN (7:36).
CATEGORY: EXPERIMENTAL ROCK | DURATION: 40 MINUTES
Post-hardcore at least in the literal sense – Slint were partly born from the ashes of teenage punk band Squirrel Bait – Spiderland is a nocturnal trip processed through psychic fractures, a music as different in its day as was the Patti Smith Group's Horses in 1975. Expressed mainly through polar extremes of whispers and screams, quietude and ferocious electric eruptions, Spiderland's gossamer narrative of memory, internalised exhilaration, secret pacts and mysteries of the night extends to a brutalising, cathartic climax. The last wave of experimental rock takes form here.
THIS BOOK IS DEDICATED TO THE MEMORY OF ROBERT YOUNG (1964-2014)
"ÆTERNUM VORTICE LACRIMARUM SOMNIAT"