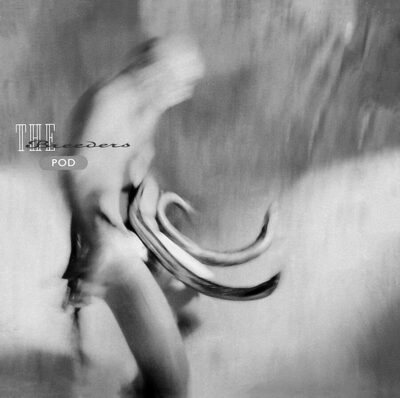 A1: GLORIOUS (3:23); A2: DOE (2:06); A3: HAPPINESS IS A WARM GUN (2:46); A4: OH! (2:27); A5: HELLBOUND (2:21); A6: WHEN I WAS A PAINTER (3:24).
B1: FORTUNATELY GONE (1:44); B2: IRIS (3:29); B3: OPENED (2:28); B4: ONLY IN 3'S (1:56); B5: LIME HOUSE (1:45); B6: METAL MAN (2:46).
CATEGORY: ART-ROCK | DURATION: 31 MINUTES
Formed in 1989 by two women from popular art-rock bands – The Pixies and Throwing Muses – The Breeders was a project which surpassed the contemporaneous work of those bands with its originary album, Pod. Engineered by Steve Albini, Pod presents themes of sex and psychosis backed by sculptured noise aesthetics and stands as a provocative elegy for art-rock itself, setting up American underground rock's final emergence, mass breakthrough and subsequent extinction in the form of Nirvana. Like another essential gynocentric debut album, The Scream, Pod includes a version of one of the numerous Beatles songs formative in the construction of Charles Manson's apocalyptic race-war manifesto Helter Skelter.
THIS BOOK IS DEDICATED TO THE MEMORY OF ROBERT YOUNG (1964-2014)
"ÆTERNUM VORTICE LACRIMARUM SOMNIAT"