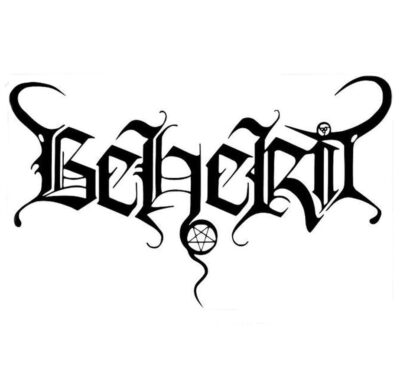 A1: INTRO (0:58); A2: METAL OF DEATH (0:54); A3: THE OATH OF BLACK BLOOD (2:41); A4: GRAVE DESECRATION (2:02).
B1: WITCHCRAFT (3:13); B2: GOAT WORSHIP (1:55); B3:
DEMONOMANCY (2:22).
CATEGORY: METAL | DURATION: 14 MINUTES
A 14-minute profane metal mass in the likeness of Mayhem's Deathcrush from Beherit, by all accounts a gang of teenage devil-worshippers from Finland whose avowed intent was to darkly outshine their idols in sonic violence, blasphemy and filth. Whether their relative lack of technical skill helped or hindered them is debateable, but Demonomancy – one of the key heraldic blasts of the emergent black metal cult – has rarely been surpassed as a ritualistic detonation of electric sound in the service of Satan.
THIS BOOK IS DEDICATED TO THE MEMORY OF ROBERT YOUNG (1964-2014)
"ÆTERNUM VORTICE LACRIMARUM SOMNIAT"