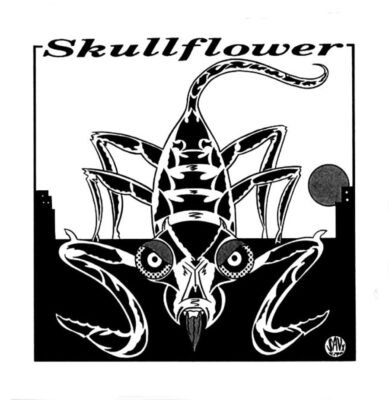 A1: SLAVES (11.13); A2: SUNSET (3:18); A3: XAMAN (7:35).
B1: WAVE (26.07).
CATEGORY: PSYCH-ROCK | DURATION: 48 MINUTES
The UK psych-rock resurgence reached an extreme with the recordings of underground unit Skullflower, whose brand of abstract noise-rock is showcased to crushing effect on Xaman. This album – also released in a longer CD version with more tracks – uses electric guitar feedback as a destructured weapon over trance-inducing rhythmic pulses and crashing percussion, a trope taken to its ultimate on the 26-minute "Wave", a pure and malevolent expression of chaotic noise.
THIS BOOK IS DEDICATED TO THE MEMORY OF ROBERT YOUNG (1964-2014)
"ÆTERNUM VORTICE LACRIMARUM SOMNIAT"