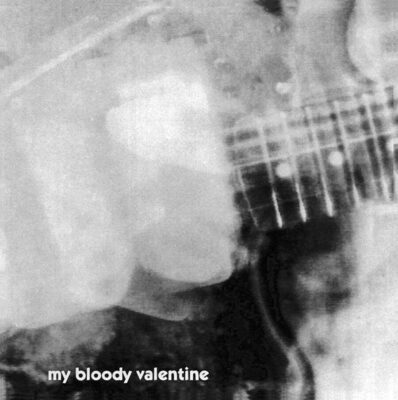 A1: ONLY SHALLOW (4:17); A2: LOOMER (2:38); A3: TOUCHED (0:56); A4: TO HERE KNOWS WHEN (5:31); A5: WHEN YOU SLEEP (4:12); A6: I ONLY SAID (5:34).
B1: COME IN ALONE (3:58); B2: SOMETIMES (5:19); B3: BLOWN A
WISH (3:36); B4: WHAT YOU WANT (5:33); B5: SOON (6:58).
CATEGORY: AMBIENT POP | DURATION: 49 MINUTES
My Bloody Valentine's excursion into oneiric ambient pop reached an unrepentant crux with Loveless, released in 1991. This monument to the marriage of melody with multi-layered harmonic distortion through waves of guitar noise reflects a similar dismantling of structural logic to that found in ground-breaking metal music of the same period, a melancholic waking dream to metal's suffocating detuned nightmare. Loveless set a standard that no pop-rock act could follow – not even My Bloody Valentine themselves, who subsequently vanished while the 20th century staggered to its bloody conclusion.
THIS BOOK IS DEDICATED TO THE MEMORY OF ROBERT YOUNG (1964-2014)
"ÆTERNUM VORTICE LACRIMARUM SOMNIAT"