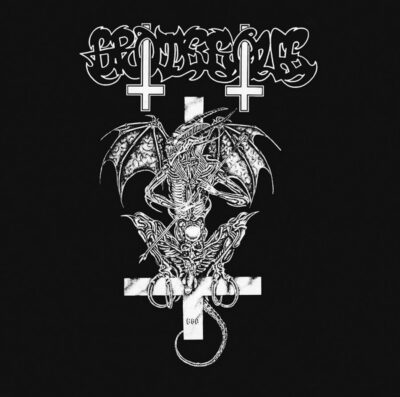 A1: SUBMIT TO DEATH (3:29); A2: BLOOD RUNS FROM THE ALTAR (4:26).
B1: INCANTATION (7:27); B2: SPAWN OF AZATHOTH (2:41); B3:
NOCTURNAL BLASPHEMIES (4:41).
CATEGORY: METAL | DURATION: 23 MINUTES
The second essential set of recordings from Stockholm's Sunlight Studios were created by Grotesque, whose short 5-track album Incantation ranks alongside Entombed's Left Hand Path as a crucial originary blast of deathly Swedish metal. Driven by the signature Sunlight guitar sound, Incantation even surpasses Entombed in its devil-winged speed and violence. It was Grotesque's final recording, but members went on to form At The Gates, soon to be a seminal force within the Swedish metal underground.
THIS BOOK IS DEDICATED TO THE MEMORY OF ROBERT YOUNG (1964-2014)
"ÆTERNUM VORTICE LACRIMARUM SOMNIAT"