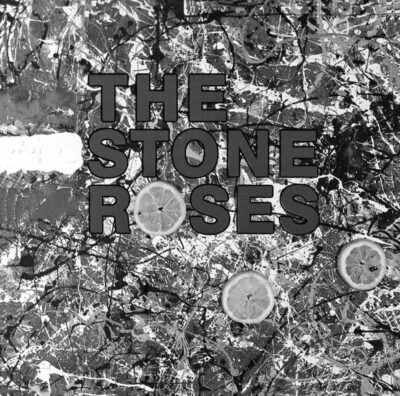 A1: I WANNA BE ADORED (4:52); A2: SHE BANGS THE DRUMS (3:42); A3: WATERFALL (4:37); A4: DON'T STOP (5:17); A5: BYE BYE BADMAN (4:00).
B1: ELIZABETH MY DEAR (0:59); B2: (SONG FOR MY) SUGAR SPUN
SISTER (3:25); B3: MADE OF STONE (4:10); B4: SHOOT YOU DOWN (4:10); B5: THIS IS THE ONE (4:58); B6: I AM THE RESURRECTION (8:12).
CATEGORY: POP-ROCK | DURATION: 48 MINUTES
English guitar-pop died with The Smiths, but no-one told The Stone Roses. Seemingly out of nowhere – but actually from Manchester, the country's music capital – this band erupted in 1989 and within a year had soared to nationwide celebrity on a rising tide of rave culture. The Stone Roses may be haunted by ghosts of The Rain Parade and early Primal Scream, but The Stone Roses managed to transcend the past with an innate arrogance only gifted to the truly humble. Guitarist John Squire created the post-Pollock cover art and also some of the greatest music heard since the heyday of Johnny Marr, all making The Stone Roses an adrenaline shot to the dead heart of UK pop, even extending its life for a few more years before an inevitable final extinction.
THIS BOOK IS DEDICATED TO THE MEMORY OF ROBERT YOUNG (1964-2014)
"ÆTERNUM VORTICE LACRIMARUM SOMNIAT"