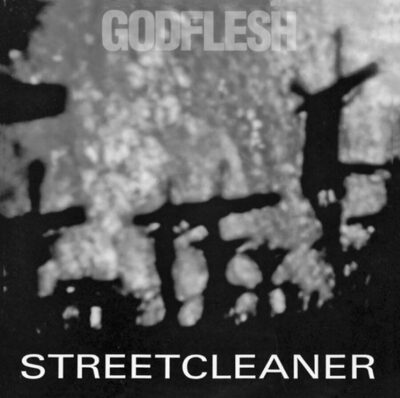 A1: LIKE RATS (4:28); A2: CHRISTBAIT RISING (7:00); A3: PULP (4:16); A4: DREAM LONG DEAD (5:18); A5: HEAD DIRT (6:08).
B1: DEVASTATOR (3:21); B2: MIGHTY TRUST KRUSHER (5:30); B3: LIFE IS EASY (4:54); B4: STREETCLEANER (6:46); B5: LOCUST FURNACE (4:43).
CATEGORY: NOISE METAL | DURATION: 53 MINUTES
After playing guitar on Napalm Death's Scum (Part One), Justin Broadrick masterminded Streetcleaner, the first album from noise metal monsters Godflesh. Here Broadrick's colossal wall of guitar distortion is backed by machine percussion, adding to the music's bleak industrial ambience as it counterweights loops and spirals of venomous chaos. Streetcleaner remains unmatched in its unleashing of psychic destruction expressed through sound.
THIS BOOK IS DEDICATED TO THE MEMORY OF ROBERT YOUNG (1964-2014)
"ÆTERNUM VORTICE LACRIMARUM SOMNIAT"