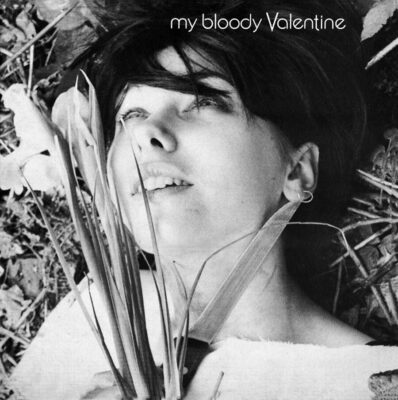 A1: YOU MADE ME REALISE (3:49); A2: SLOW (3:14).
B1: THORN (3:40); B2: CIGARETTE IN YOUR BED (3:32); B3: DRIVE IT ALL OVER ME (3:09).
CATEGORY: NOISE-POP | DURATION: 18 MINUTES
Evidently impressed by Dinosaur Jr's approach to noise-saturated pop, My Bloody Valentine entered a crucial phase with the release of You Made Me Realise, a 5-track EP which showcased a similar dedication to guitar-sound manipulation. Applied to melodic pop, this ambient distortion creates hallucinatory waves of harmonic ghosting which invites the suitably intrigued listener to contemplate infinity and the way all sound finally reverberates from a curved wall at the end of time and space.
THIS BOOK IS DEDICATED TO THE MEMORY OF ROBERT YOUNG (1964-2014)
"ÆTERNUM VORTICE LACRIMARUM SOMNIAT"