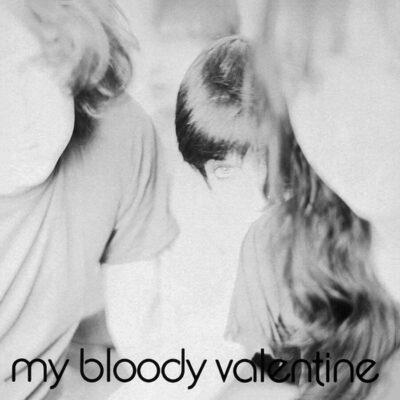 A1: SOFT AS SNOW (BUT WARM INSIDE) (2:21); A2: LOSE MY BREATH (3:37); A3: CUPID COME (4:29); A4: (WHEN YOU WAKE) YOU'RE STILL IN A DREAM (3:18); A5: NO MORE SORRY (2:47); A6: ALL I NEED (3:04).
B1: FEED ME WITH YOUR KISS (3:54); B2: SUEISFINE (2:12); B3: SEVERAL GIRLS GALORE (2:20); B4: YOU NEVER SHOULD (3:22); B5: NOTHING MUCH TO LOSE (3:17); B6: I CAN SEE IT (BUT I CAN'T FEEL IT) (3:12).
CATEGORY: NOISE-POP | DURATION: 38 MINUTES
On Isn't Anything My Bloody Valentine advance the sounds explored on the You Made Me Realise EP towards a new form of oneiric pop. Rock remnants can be heard in the material presented here, but the dominant underlying trend is a move towards a gauze of mutant sound through which melodies drift like phosphorescent spectres haunting the nervous system. This concentric reconfiguration of old and new would preoccupy My Bloody Valentine for several years, until it reached an inevitable conclusion.
THIS BOOK IS DEDICATED TO THE MEMORY OF ROBERT YOUNG (1964-2014)
"ÆTERNUM VORTICE LACRIMARUM SOMNIAT"