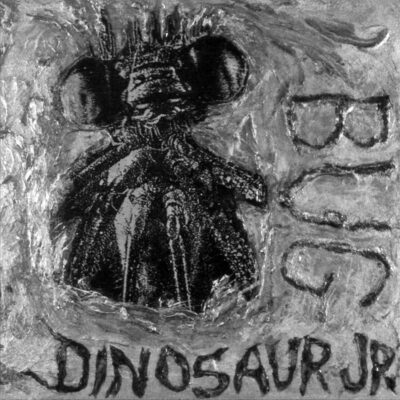 A1: FREAK SCENE (3:35); A2: NO BONES (3:42); A3: THEY ALWAYS COME (4:25); A4: YEAH WE KNOW (5:30).
B1: LET IT RIDE (3:34); B2: POND SONG (2:54); B3: BUDGE (2:29); B4: THE POST (3:36); B5: DON'T (5:39).
CATEGORY: POP-ROCK | DURATION: 36 MINUTES
Dinosaur – now known as Dinosaur Jr following some legal issues – forked the music of their previous album into something more commercially viable and resembling raucous pop-rock with Bug. The band's cyclonic guitar sound remains, but is often backgrounded in favour of evocative interventions which recall Neil Young's Crazy Horse. Bug places Dinosaur Jr at the fore of America's 1988 underground rock scene, with only one band – Tad – to rival them.
THIS BOOK IS DEDICATED TO THE MEMORY OF ROBERT YOUNG (1964-2014)
"ÆTERNUM VORTICE LACRIMARUM SOMNIAT"