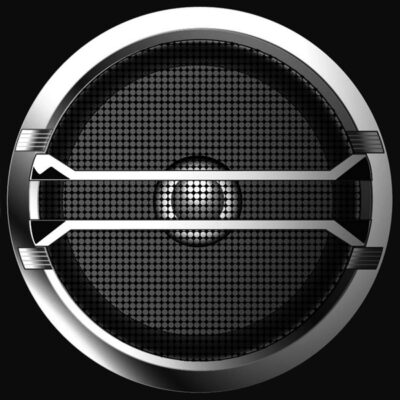 A1: MADRE MUERTE (7:58); ENGENDRO 666 (6:37); B1: BRUJA MALDITA (6:15).
B1: PRESAGIO (1:42); B2: GUERRA TOTAL (4:06); B3: POSTMORTEM (3:21); B4: MÁS ALLÁ DE LA IGNORANCIA (4:05).
CATEGORY: METAL | DURATION: 35 MINUTES
Madre Muerte is a 7-track compilation of extreme underground metal music from Colombia. If Sarcófago's
bloody, priapic teenage devil-worship assault took South American metal to new levels of necromaniacal and scatological abandon, Colombia's Parabellum raised it to the ranks of the criminally insane. Compiled from their two and only single releases (both from 1987, both comprising just two tracks), the A-side of Madre Muerte comprises three deranged and disturbing constructs of sheer aural horror. Whether avant-garde metal, junkyard noise, or simply a ritual disembowelling of lunatics in Hell set to sound, Parabellum's music presents nothing less than the sonic rites of Satan. Side B of Madre Muerte contains Guerra Total, a
13-minute demo cassette of Colombian ultra-metal from Blasfemia, featuring former members of Parabellum. Although the perspective seems to have shifted from the occult to the socio-political, Blasfemia produce a similar black metal noise to their precursors, with insectile guitar eruptions raging around inhuman-sounding vocal declamations and mercurial, primitive drum patterns. Madre Muerte stands as the apotheosis of South American ultra-metal.
THIS BOOK IS DEDICATED TO THE MEMORY OF ROBERT YOUNG (1964-2014)
"ÆTERNUM VORTICE LACRIMARUM SOMNIAT"