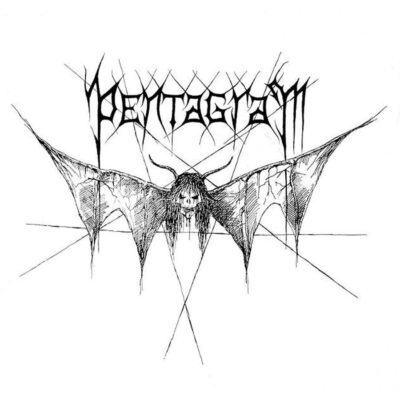 A1: FATAL PREDICTIONS (5:05); A2: DEMONIAC POSSESSION (4:09).
B1: SPELL OF THE PENTAGRAM (6:17).
CATEGORY: METAL | DURATION: 16 MINUTES
Not the North American heavy rock Pentagram, but a young Chilean band already versed in the ways of extreme Satanic metal South American style. Their first demo recordings, released on cassette, date from the first month of 1987 and therefore pre-date Sarcófago's I.N.R.I.. Like that album, Pentagram's Demo #1 stands as a key release in the evolution of black metal and its evocations of profane fury and demonism, conveyed by a music which churns, blasts and screams in remorseless rituals of the damned.
THIS BOOK IS DEDICATED TO THE MEMORY OF ROBERT YOUNG (1964-2014)
"ÆTERNUM VORTICE LACRIMARUM SOMNIAT"