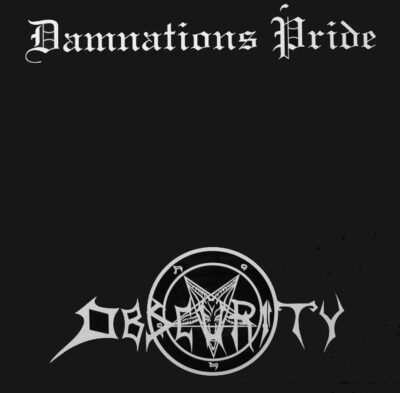 A1: GRAVES OF REBIRTH (3:08); A2: DAMNATIONS PRIDE (2:26); A3: MORTAL REMAINS (5:21); A4: DEMENTED (2:06).
CATEGORY: METAL | DURATION: 13 MINUTES
Often regarded as Sweden's first recordings in the underground cult of death metal, which was then starting to coalesce in pockets of clandestine activity around the globe, Damnations Pride – a 1-sided cassette demo release – is immediately notable for its crushing guitar tone and maniacal
riffing. Songs are transitional constructs marked by multiple, ultra-heavy guitar riffs, pounding and blasting drums, and guttural "demonic" vocals designed to maximise the effect of lyrics which adhere to the
tropes most proven to repulse grown-ups – bodily dismemberment and Satanism (although the latter would be mainly adopted by another emergent cult, black metal). Four tracks, thirteen minutes, a miniature metal maelstrom which perfectly expresses its intent.
THIS BOOK IS DEDICATED TO THE MEMORY OF ROBERT YOUNG (1964-2014)
"ÆTERNUM VORTICE LACRIMARUM SOMNIAT"