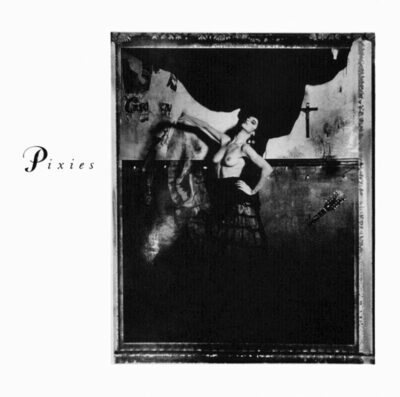 A1: BONE MACHINE (3:03); A2: BREAK MY BODY (2:06); A3: SOMETHING AGAINST YOU (1:48); A4: BROKEN FACE (1:30); A5: GIGANTIC (3:55); A6: RIVER EUPHRATES (2:32).
B1: WHERE IS MY MIND? (3:53); B2: CACTUS (2:17); B3: TONY'S THEME (1:52); B4: OH MY GOLLY! (1:47); B5: VAMOS (5:06); B6: I'M AMAZED (1:42); B7: BRICK IS RED (2:01).
CATEGORY: ART-ROCK | DURATION: 34 MINUTES
One of the year's three outstanding American avant-rock albums, brought vividly to life by Steve Albini's crystalline engineering and a range of incisive guitar tones. Superfluous elements such as between-track goofing off are ultimately subsumed by the totality of Surfer Rosa's musical vision, where pop hooks are accentuated by shifts in tempo, dynamic and volume to give the convincing impression of modernist art-rock at its maximal level of invention.
THIS BOOK IS DEDICATED TO THE MEMORY OF ROBERT YOUNG (1964-2014)
"ÆTERNUM VORTICE LACRIMARUM SOMNIAT"