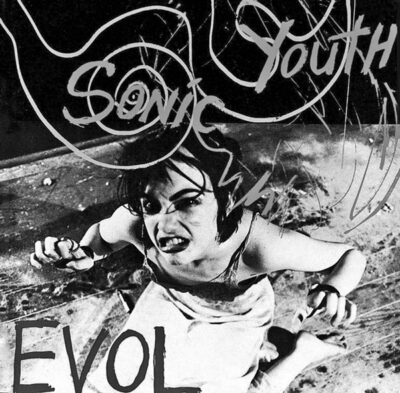 A1: TOM VIOLENCE (3:04); A2: SHADOW OF A DOUBT (3:30); A3: STAR POWER (4:46); A4: IN THE KINGDOM #19 (3:22); A5: GREEN LIGHT (3:39).
B1: DEATH TO OUR FRIENDS (3:17); B2: SECRET GIRL (2:50); B3: MARILYN MOORE (4:02); B4: EXPRESS TO YR SKULL (7:20).
CATEGORY: ART-ROCK | DURATION: 37 MINUTES
Joined by new drummer Steve Shelley, Sonic Youth presented a spectacular leap forwards with EVOL, subtly adding smatterings of subversive pop structure to their foundation of noise-rock freak-outs and creepy-crawl poetics. The result is an avant-rock classic, ending with Sonic Youth's most emblematic song "Expressway To Yr Skull", a transcendental locked-groove cataclysm of carnage and delirium, nirvana in a sex-death continuum.
THIS BOOK IS DEDICATED TO THE MEMORY OF ROBERT YOUNG (1964-2014)
"ÆTERNUM VORTICE LACRIMARUM SOMNIAT"