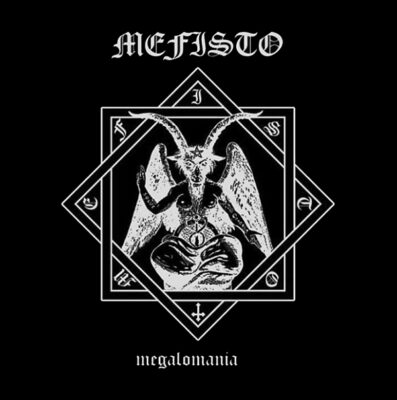 A1: MISSING IN ACTION (5:56); A2: FROST OF INFERNO (5:34); A3: BETRAYED TRUTH (4:16); A4: ACT DEAD (3:33).
CATEGORY: METAL | DURATION: 20 MINUTES
Bathory was not Sweden's only purveyor of extreme metal music in 1986; Megalomania, a single-sided cassette-only release, was the first of two demos recorded that year by Mefisto, a Stockholm-based band who then ceased activities and were never signed to a record label. Circular riffing, varying beats and ghoulish vocals make Megalomania a memorable graveyard trip into the unknown. Mefisto's second demo was less effective, but they remain notable instigators of Stockholm's underground metal scene, a scene which would soon be renowned as being among the world's most prolific and influential breeding-grounds for this rapidly rising cult.
THIS BOOK IS DEDICATED TO THE MEMORY OF ROBERT YOUNG (1964-2014)
"ÆTERNUM VORTICE LACRIMARUM SOMNIAT"