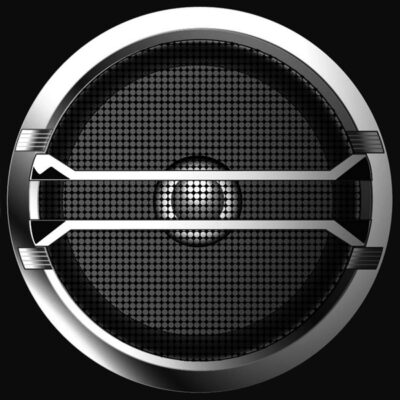 A1: PASSIVECATION PROGRAM (7:06); A2: BASTARDS (5:26).
B1: THE RESISTANCE OF THE CELL (5:21); B2: AS THE VENEER OF DEMOCRACY STARTS TO FADE (5:37); B3: PAY IT ALL BACK (4:29).
C1: HYPNOTISED (5:51); C2: SLAVE OF LOVE (4:46); C3: THE WAITING ROOM (4:18).
D1: MIND AT THE END OF THE TETHER (6:40); D2: WHAT'S MY MISSION NOW? (5:52); D3: HARD LEFT (5:07).
CATEGORY: ELECTRO-INDUSTRIAL | DURATION: 61 MINUTES
Equally important – if less acclaimed – as Skinny Puppy and others in the emergence of electro-industrial music as an experimental soundboard were the recordings made in 1985-86 by former Pop Group vocalist Mark Stewart, instrumentalists Tackhead (here billed as Maffia) and producer Adrian Sherwood for the On-U Sound label. The 1985 album As The Veneer Of Democracy Starts To Fade was the central work of this collaboration, a dark and dissonant mix of dub, mutant hip-hop, electronics, sinister samples, scratching and other effects, infused with the same radical politics and conspiracy theories that Stewart espoused with The Pop Group. Bastards is an 11-track compilation double-LP which contains eight tracks from that album, plus three revolutionary single tracks recorded during this period by Maffia/Tackhead (side D).
THIS BOOK IS DEDICATED TO THE MEMORY OF ROBERT YOUNG (1964-2014)
"ÆTERNUM VORTICE LACRIMARUM SOMNIAT"