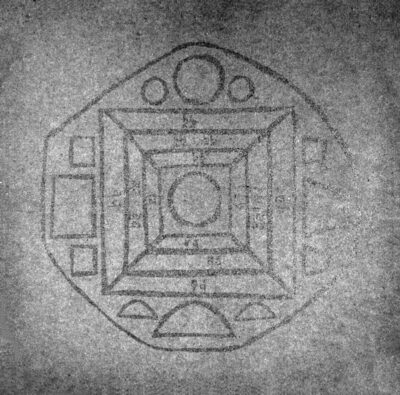 A1: IN EXTREMIS (PART ONE) (11:12); A2: IN EXTREMIS (PART TWO) (8:34).
B1: VALLEY OF WORMS (20:01).
CATEGORY: INDUSTRIAL | DURATION: 40 MINUTES
Those craving a pure conclusion to the industrial non-music cycle can revel in Organum's In Extremis, a 40-minute noise-drone tour-de-force. Compacting recorded elements of raw and cacophonous psycho-jetsam into a sonic grinder, Organum presents a nightmare soundtrack which was never surpassed in its squamous horrors, despite the efforts of many.
THIS BOOK IS DEDICATED TO THE MEMORY OF ROBERT YOUNG (1964-2014)
"ÆTERNUM VORTICE LACRIMARUM SOMNIAT"