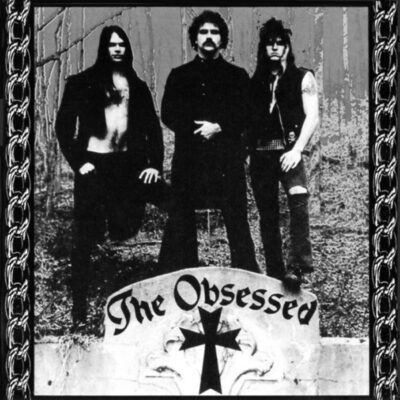 A1: TOMBSTONE HIGHWAY (3:30); A2: THE WAY SHE FLY (2:21); A3: FOREVER MIDNIGHT (4:56); A4: GROUND OUT (3:16); A5: FEAR CHILD (1:52).
B1: FREEDOM (5:52); B2: RED DISASTER (3:45); B3: INNER TURMOIL (2:18); B4: RIVER OF SOUL (4:27).
CATEGORY: HEAVY ROCK | DURATION: 32 MINUTES
The Obsessed's first album – not released until 1990 – remains a classic statement of 80s neo-heavy rock. Although so anthemic that at times only guitar tone separates it from the mainstream, The Obsessed emerges victorious through dedication to the riff and a metallic aesthetic of darkness. After this the band's outstanding vocalist Wino left to join "rivals" Saint Vitus, only returning when The Obsessed was finally released.
THIS BOOK IS DEDICATED TO THE MEMORY OF ROBERT YOUNG (1964-2014)
"ÆTERNUM VORTICE LACRIMARUM SOMNIAT"