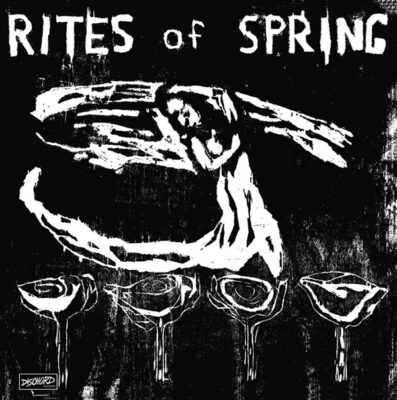 A1: SPRING (2:10); A2: DEEPER THAN INSIDE (2:17); A3: FOR WANT OF (3:09); A4: HAIN'S POINT (2:09); A5: ALL THERE IS (2:54); A6: DRINK DEEP (4:55).
B1: THEME (2:19); B2: BY DESIGN (2:38); B3: REMAINDER (2:30); B4: PERSISTENT VISION (2:22); B5: NUDES (2:49); B6: END ON END (7:24).
CATEGORY: PUNK-POP | DURATION: 38 MINUTES
Showing Hüsker Dü where they lost it, Rites of Spring progressed punk-pop to the next level with this blistering, rocket-powered first (and only) album. The band's pace and passion never relent until the final, 7-minute implosion of electric mayhem. Rites Of Spring is among those definitive albums of hardcore music which opened pathways to the future.
THIS BOOK IS DEDICATED TO THE MEMORY OF ROBERT YOUNG (1964-2014)
"ÆTERNUM VORTICE LACRIMARUM SOMNIAT"