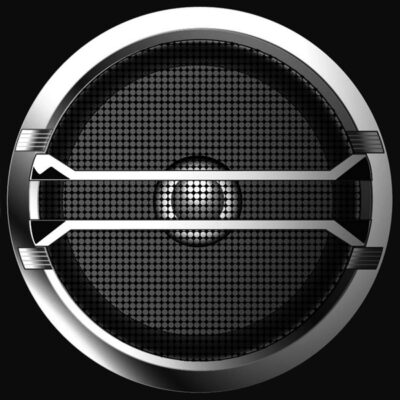 A1: IN LEAGUE WITH SATAN (3:32); A2: SONS OF SATAN (3:37); A3: WELCOME TO HELL (3:13); A4: WITCHING HOUR (3:40).
B1: ONE THOUSAND DAYS OF SODOM (4:35); B2: BLOODLUST (2:59); B3: IN NOMINE SATANAS (3:29); B4: BLACK METAL (3:42).
CATEGORY: METAL | DURATION: 29 MINUTES
Sons Of Satan is a compilation of eight tracks by Venom, a band from the north of England. Sometimes likened to a Satanic version of Motörhead, Venom were purveyors of a filthy, guttural metal music which largely used Satanic imagery as its selling-point. Not all Venom's songs follow this devil-worshipping template, however – others concerned with sexual depravity or drug rampages show that Venom's Satanic stance was more entertainment than ideology. Despite this, the band's Satan-oriented tracks, combined with their uncompromisingly brutal sound and outlandish stage personas – they went by the occult names Mantas, Cronos and Abbadon – were an inspiration to a whole new generation of bands, eventually leading to the underground cults of black and death metal.
THIS BOOK IS DEDICATED TO THE MEMORY OF ROBERT YOUNG (1964-2014)
"ÆTERNUM VORTICE LACRIMARUM SOMNIAT"