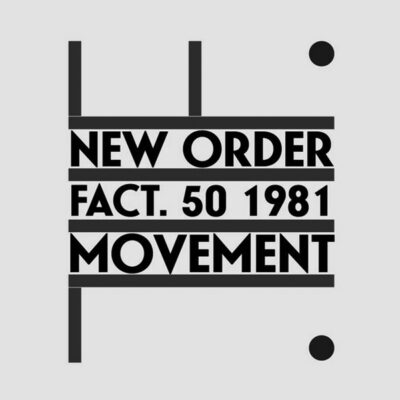 A1: DREAMS NEVER END (3:13); A2: TRUTH (4:37); A3: SENSES (4:45); A4: CHOSEN TIME (4:07).
B1: ICB (4:33); B2: THE HIM (5:29); B3: DOUBTS EVEN HERE (4:16); B4: DENIAL (4:20).
CATEGORY: ELECTRO-FUTURIST | DURATION: 35 MINUTES
After the funeral rites/exorcism of "Ceremony"/"In A Lonely Place", Joy Division's transition to New Order was completed with the recording of Movement, for which they were augmented and completed by keyboard player Gillian Gilbert. With an increased use of programming, Movement represents the beginnings of a true fusion of electronics with an interchangeable guitar/bass axis, utilized to brilliant effect in eight tracks that paint a soundscape of fractured fear, sorrow and disconnection. Futurist from its cover design to its core essence, Movement remains New Order's most exhilarating and tragic album.
THIS BOOK IS DEDICATED TO THE MEMORY OF ROBERT YOUNG (1964-2014)
"ÆTERNUM VORTICE LACRIMARUM SOMNIAT"