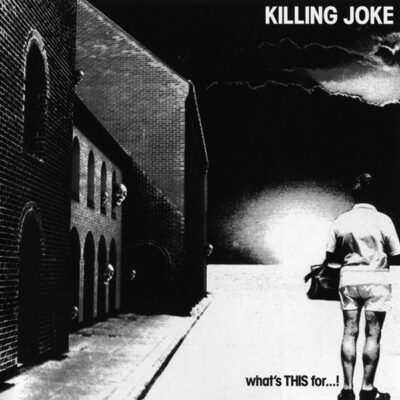 A1: THE FALL OF BECAUSE (5:11); A2: TENSION (4:31); A3: UNSPEAKABLE (5:18); A4: BUTCHER (6:09).
B1: FOLLOW THE LEADERS (5:32); B2: MADNESS (7:41); B3: WHO TOLD YOU HOW? (3:37); B4: EXIT (3:40).
CATEGORY: ELECTRO-INDUSTRIAL | DURATION: 42 MINUTES
Killing Joke took their initial sound to a logical extreme with What's THIS For…!, every aspect heightened and tightened into a wild new form of Glitterbeat for the 80s underground. Asocial, anthemic and accursed, What's THIS For..! is the sound of rebel youth dancing while the high-rises burn.
THIS BOOK IS DEDICATED TO THE MEMORY OF ROBERT YOUNG (1964-2014)
"ÆTERNUM VORTICE LACRIMARUM SOMNIAT"