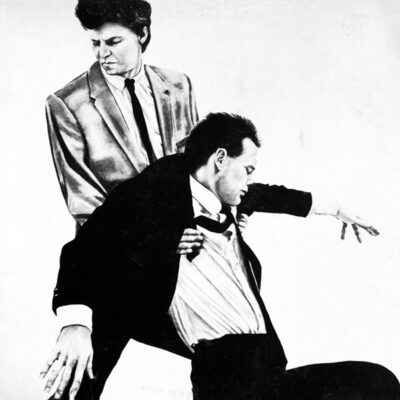 A1: LESSON NO.2 (4:59); A2: THE SPECTACULAR COMMODITY (12:41); A3: STRUCTURE (3:00).
B1: LIGHTFIELD (IN CONSONANCE) (8:17); B2: THE ASCENSION (13:10).
CATEGORY: EXPERIMENTAL | DURATION: 43 MINUTES
Associated with New York's No Wave but way beyond it conceptually, Glenn Branca had a vision of massive guitar noise arranged in aural structures of transcendental power. Recorded by a group consisting of drums, bass and four electric guitars, Ascension was Branca's first album-length assertion of this new music, a paroxysm of pure white light expressed through sound.
THIS BOOK IS DEDICATED TO THE MEMORY OF ROBERT YOUNG (1964-2014)
"ÆTERNUM VORTICE LACRIMARUM SOMNIAT"